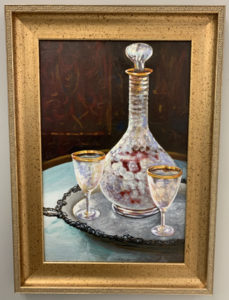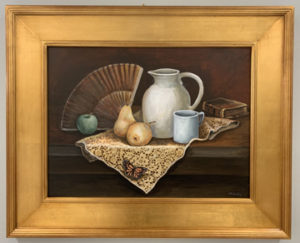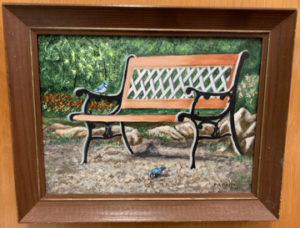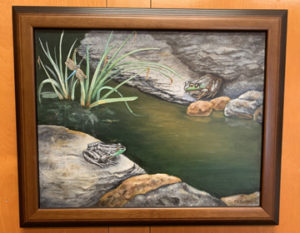 P.R. Bailey (Abbe)
860-965-1780
Artist's Statement
After watching my brother make a beautiful pencil drawing of a little girl looking at the stars, I knew I wanted to be a great artist like him…except he was a sculptor! What did I know at five years old!
So my life has been a journey through many forms of artistic creation, including ceramics, sewing, rubber stamping, and every kind of painting material and techniques I could find.
In 1964 I was asked to teach continuing education at East Hartford High, and taught four nights a week for eighteen years. I also taught for various Art Leagues, other schools continuing education and taught in the Hartford school system as a substitute art teacher, grades five through twelve. Teaching puts you in front of students who ask many questions that I have to find answers for. It stretched my learning experiences beyond my expectations. I am a multi-media artist and educator. I am still learning…there is ALWAYS more to learn.
I mostly paint realism, but enjoy a break by trying other artistic styles. I must paint as much as I must breathe. I paint almost any subject, but specialize in animal portraits, portraits and house portraits.
It is a little difficult for me to include all the creative experiences I have had in 80+ years. I have implemented art leagues, art exhibits, juried art, created artwork for a newspaper, written all my hand-outs and demos, mentored some high school students who entered in a New England art competitions and won second place, have started writing two art workbooks (watercolor and acrylics), and have most of a young person's story written and am working on the illustrations. I write some poetry, and love harmonic music (classical, standards, jazz, country western, other up to 1980). I play the piano and keep a keyboard at school so I can play it when I don't feel like painting.
There is so much to life, and I want to paint so much of it. It is a real joy for me to make art!
All paintings are for sale. Visit our showroom for details.